Welcome to the
PCMS Parent Website!
This site is sponsored by the Peachtree Charter Middle School Foundation and maintained by volunteers. If you are looking for the Peachtree Charter Middle School website, click here.
---
"Can You Imagine" - Annual Fund Report
The PCMS Foundation thanks the families who have already donated to the "Can You Imagine?" Annual Fund campaign. So far, we have raised over $70,000 with a family participation rate of 60%! Our goal is to have 100% of families contributing to the annual fund.
All donations go toward maximizing faculty effectiveness as leaders, and towards supporting all students' academic and personal excellence. We continue to put all money raised back into the classrooms for our students.
Because of your generosity, the Foundation has achieved so much. If you have not had a chance to donate, please consider making a donation before year-end. All donations are tax deductible, to the extend allowed by law. If you have questions, contact pcmsfoundation.eetheridge@gmail.com


---
Donations Are Now Being Accepted For the
Staff Gift Fund
The Foundation invites PCMS families to contribute to our Staff Gift Fund. We collect this fund on behalf of the families who wish to give a monetary gift to our PCMS staff before Winter Break. The fund is equitably distriubuted to all PCMS staffers!


---
Fall Semester Final Exam Schedule
Download the
Final Exam Schedule (PDF)
---
Fabulous Friday Staff Breakfast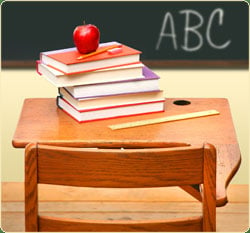 When: Friday December 1st
Time: 7:15am
Where: PCMS Media Center

How can I help? Sign up to donate


It is time for our next Fabulous Friday Staff Breakfast for our PCMS faculty and staff. This breakfast will take place during a monthly staff meeting on Friday, December 1st. Deliver donations to the media center between 7:15 - 7:30am.
Please consider donating your time and cooking to say "thank-you" to our wonderful PCMS faculty and staff. This is an opportunity to earn hours toward your family's PCMS Charter volunteer agreement.
---
Hurricane Irma Make-up Days
The DeKalb County School District (DCSD) will continue to add 20 minutes to its school day THROUGH THURSDAY, 11/30, in an effort to recapture much of the instructional time lost due to the storm known as Hurricane Irma.
Other aspects of this plan include:
Schools will be closed

Nov. 20-24

for the Thanksgiving Holiday
Winter Break will remain as originally scheduled
Check-out is extended to 3:35. If you know you have an early check out, please send your child to the attendance office to give their note to Ms. King and receive a pass. The pass will allow your child to come to the main office and wait for you. There will be no check-outs after 3:35 without a note to Ms. King.
This plan lets DCSD recover three of the four days lost to Irma. The district waives the fourth day. Click here to learn more.
---
PCMS Extended Schedule for November
Based on input from staff, parents and our Academics and Curriculum Committee (comprised of parents, teachers and an administrator), we came to a consensus and chose the following option:
PCMS will extend 5th period each day by the additional 20 minutes and use this time in two ways:
Homework/Independent Study
In Class Remediation/Enrichment Activities
Teachers will work with students to identify areas of need and make a determination of areas of focus.
---
PCMS Cheerleader Night at Philips Arena
When: Tuesday, February 18
Time: 7:30pm
Where: Philips Arena
What: Atlanta Hawks vs. Memphis Grizzlies
Come cheer for our PCMS Patriots cheerleaders at Philips Arena. See the Atlanta Hawks LIVE while watching your PCMS cheer team help the Hawks cheerleaders introduce our starting five before tipoff. A portion of each ticket purchased below, is donated to the PCMS Cheerleading program. Tickets are lmited and prices will increase before game day. Order now for the best price and availability. Questions? Contact Jasmine Smith.
---
Have you taken the Georgia Parent Survey?
Parents, we encourage you to complete the 2017-2018 Georgia Parent Survey. The Ga Dept of Education uses the survey data as part of the School Climate Star Rating.
The survey has 24 questions and can be completed online. Your responses are anonymous and will be submitted to the GA Department of Education. The survey is available in English and in Spanish. The GA Dept of Education will not make the survey results available to the public. The survey closes on 3/7/18.
---
Do you have a log-in account for this site?
Your log-in account lets you see all of this site's content, receive e-blasts, access the directory, make online payments, and fill out online forms.

Note: Your log-in for another Dekalb County school's PTA or Charter Council website may work for this site as well.
Upcoming Events
Wednesday, November 22
Thursday, November 23
Friday, November 24
Thursday, November 30
Full Calendar
Donate to the Annual Fund
Peachtree Charter Middle School conforms with the open enrollment requirements pursuant to O.C.G.A 20-2-2066 (admission, enrollment, and withdrawal of students) and SBOE Rule 160-4-9-.05 (Charter Schools Petition Process).
Thanksgiving Break


There will be no school
November 20-24, 2017
Peachtree Basketball
First Game is Home-Saturday
November 11 @10:00am
Peachtree Basketball Website